Professor Zbigniew Brzeziński's passing
---
We are deeply saddened on the sudden death of
professor Zbigniew Brzeziński (1928-2017)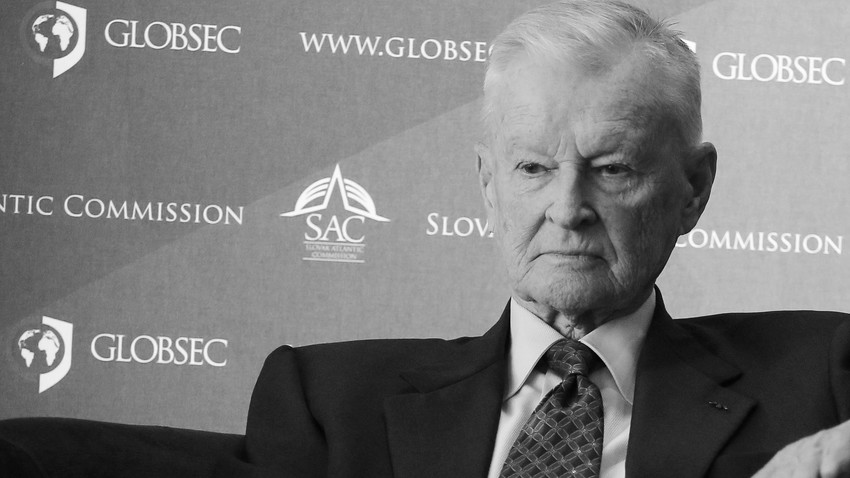 Professor Brzeziński, an outstanding sovietologist, political scientist, US President Jimmy Carter's advisor died on May 26, 2017, at the age of 89.

Zbigniew Brzeziński was born in Warsaw on March 28, 1928. His father Tadeusz Brzezinski was a diplomat, and since 1938 he was a consul of Poland in Canada.
Brzeziński defended his dissertation on the history of Soviet totalitarianism Harvard University. In 1960 became a professor at Columbia University in New York. Since his youth he has been associated with the Democratic Party, advising presidents John Kennedy and Lyndon Johnson.
Brzeziński was co-founder of the Tripartite Commission, the organization of politicians and businessmen wishing to deepen the alliance between the USA, Europe and Japan.
When Carter became president, he appointed him as his national security advisor. In his new position, Brzezinski emphasized the key role of the "third basket" of human rights in the Final Act of the Helsinki Conference on Security and Co-operation in Europe.
Carter's agreement with Israel, the main success of Carter's and Brzeziński`s foreign policy,  provided peace between states in the Middle East for the next decades.
Brzeziński left the government in 1981, but remained very influential US foreign policy expert. He was especially involved in the policy of the USSR and the Eastern Bloc. 
Brzezinski was associated with the Washington Center for Strategic and International Studies (CSIS), and lectured at Johns Hopkins University. He strongly supported Poland's admission to NATO.
Brzeziński published a number of policy papers including Totalitarian Dictatorship and Autocracy (1956); Ideology and Power in Soviet Politics (1962); Game Plan (1986); Big bankruptcy The Birth and Death of Communism in the Twentieth Century (1990); Great chessboard. Main American Policy Objectives (1998); Second chance. Three presidents and the crisis of the American superpower (2008).
He used to visit University of Warsaw, including Centre for East European Studies.