Special Meeting with Miroslav Hroch at WEEC 2017
---

Warsaw East European Conference proudly announces a Special Meeting with
Miroslav Hroch
13th July, 12:30 p.m.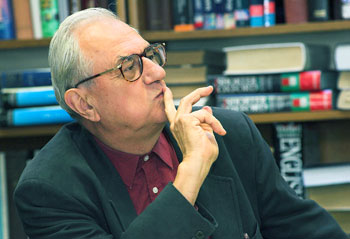 Miroslav Hroch, PhD, professor emeritus at the Charles University in Prague, visiting professor at many universities around the world (eg Saarbrücken, Los Angeles, Florence), Czech historian and political theorist.
Hroch earned his PhD at the Charles University in 1962. In 1997 he received an honorary doctorate from the Faculty of Humanities at Uppsala University, Sweden.
Miroslav Hroch has earned international academic renown for his works about formation and evolution of the national movements of Central and Eastern European nations. He has significantly contributed to the establishment of comparative history as a research field in East-Central Europe.