Fifteenth Warsaw East European Conference
June 28-30, 2018
Call for Papers  | WEEC 2018 Special Guests  | Programme (soon)  | Registration (soon)   |  Editions  |  Contact


[wpdevart_youtube]https://youtu.be/SYfEuTsS72c[/wpdevart_youtube]
About WEEC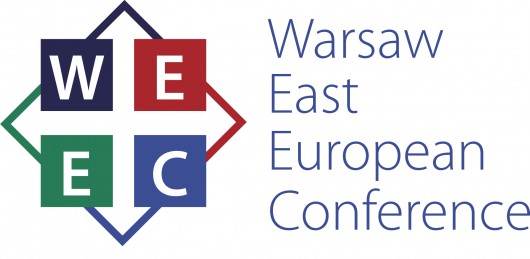 The WEEC is the Centre's largest academic and organizational event of the year. This annual international English-language conference was modelled on the "Association for the Study of Nationalities" (ASN), one of the largest international academic organizations in the region.
The first conference took place in 2004 and was attended by Lech Wałęsa. 2013 was the 10th anniversary of the WEEC. In 2013 we celebrated the 10th anniversary of our conference.  WEEC participants come from Poland, as well as former countries of the USSR – mostly from countries such as Ukraine, Belarus, Russia, Lithuania, Kazakhstan, Georgia, but even from such faraway places as Taiwan. Participants also come from Western European countries such as Germany, Italy, Great Britain, as well as the United States, Canada and many other countries from all over the world.
The conference is based on a system of panels with accordingly themed lectures. The main event of the conference program is the "Round Table" – a discussion between various invited experts and specialists from various fields. Following the academic portion of the conference, participants also have the opportunity to take part in the conference's cultural program, which includes film screenings, concerts, special presentations, etc.