Ambassador Bogdan Grzeloński joins the Round Table III at WEEC
---
We are happy to announce that
Bogdan Grzeloński
former Ambassador to Canada,
joined the lineup of the third Round Table, entitled
Israel/Middle East and CEE/Poland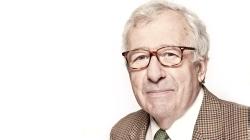 Bogdan Grzeloński, former Ambassador to Canada, professor of history of the United States and the relations between East-Central Europe and the US.
He published several books, most recently "The US ambassadors of Roosevelt to Moscow", "Arras and diplomacy. Return of Polish treasures to Wawel"
Currently he is a professor in the Law Department at the SWPS University of Social Sciences and Humanities in Warsaw.